Detours and Traffic Updates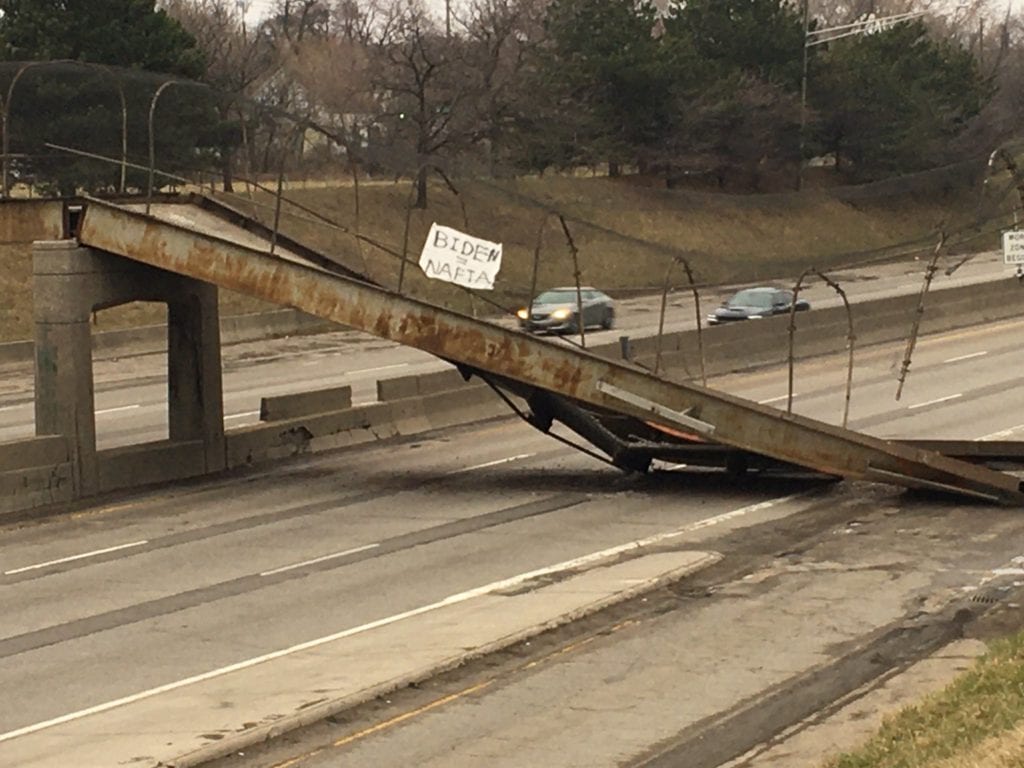 Pedestrian bridge collapsed at I-94 and Townsend near Van Dyke. Hit by high load.
EB I-94 will remain open until equipment arrives for the bridge removal approx 10am, then will close at I-75.
WB drivers are able to reenter the expressway at East Grand Blvd.

Feb 22-24, 2020
— Demolished: East Grand Boulevard overpass above I-94
–All work on this $16 million project is scheduled to be completed in late fall. The new East Grand Boulevard bridge will replace the current structure built in 1956. Vehicular traffic will be detoured to the Chene Street overpass during this replacement project.
–This bridge replacement is part of the I-94 modernization project in Detroit that involves rebuilding 7 miles of freeway and replacing 67 bridges between Conner Road and I-96.
Starting Monday, Feb 10, 2020, 7am through late fall 2020
Closed
Mt. Elliott Bridge
EB/WB exit ramps
Entrance ramp from Mt. Elliott to EB 94
Detour: Ramp and bridge traffic are detoured to Van Dyke Ave.
These closures are needed for utility relocation prior to bridge demolition this spring.