The Second Avenue Bridge Over I-94 In Detroit: A New Kind of Bridge, A New Kind of Construction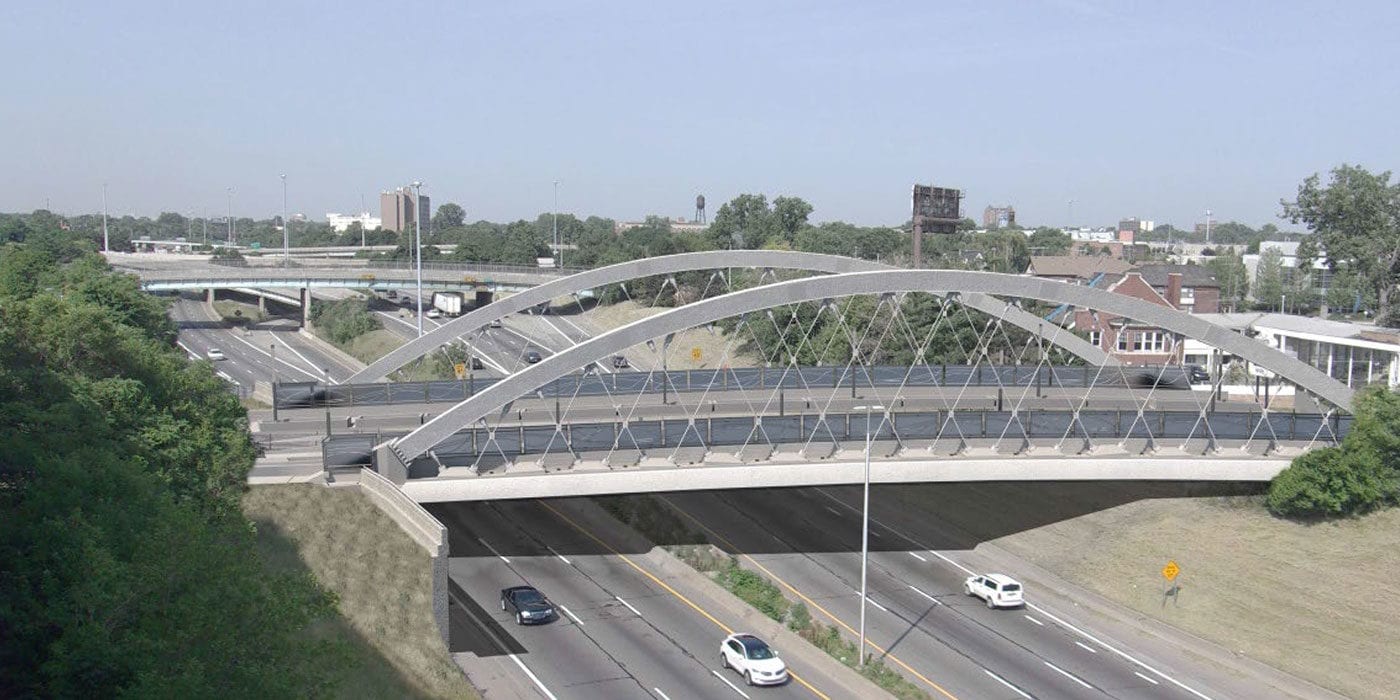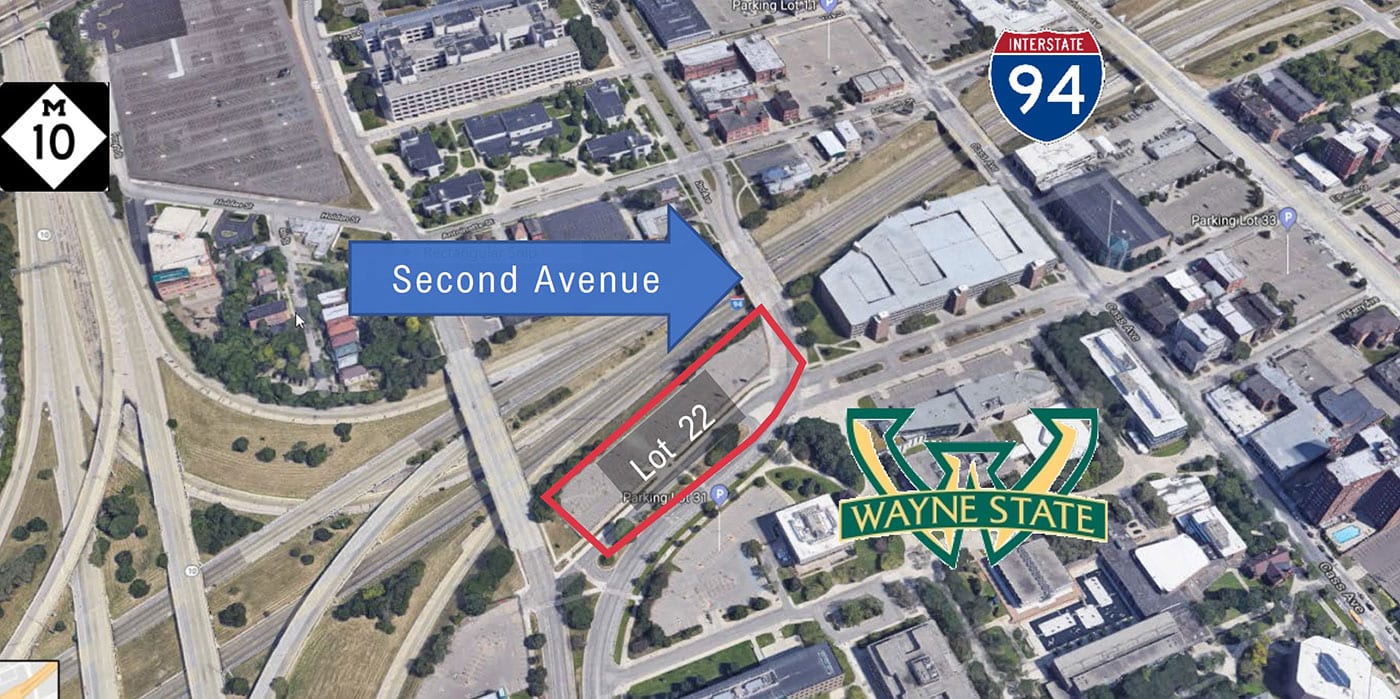 About the Bridge

The new Second Avenue bridge will be constructed in 2020/2021, replacing the current structure built in 1954.
The bridge will accommodate pedestrians, bicycles and motor vehicles, and feature a variety of aesthetic treatments, including approach landscaping and LED architectural lighting.
It will be the first network tied arch bridge in the state of Michigan. "Network" refers to the cables that are crossed from the arch at the top of the bridge to the concrete tie girder that runs along both sides of the bottom of the bridge. This design eliminates the need for a support in the middle of the bridge and will accommodate the new M-10/I-94 interchange when the freeway is reconstructed.
At 245 feet long and 96 feet wide, the new structure will be almost the size of a football field, making it substantially larger than the current structure. The additional bridge length will accommodate the new M-10/I-94 interchange, while the increased width will support wider sidewalks, landscaping and other aesthetic features to improve safety and enhance the surrounding community.

About the Construction

The current structure was demolished Jan. 17 - Jan. 20, 2020.
The skeleton of the new bridge will be constructed off site at the Wayne State University Palmer parking lot (Lot 22) located off West Palmer Avenue between Third Avenue and Second Avenue. At the same time, on-site construction of the new bridge foundation and abutment wall will be taking place. Allowing both operations to occur simultaneously will save time and help minimize traffic impacts on I-94.
Offsite construction is anticipated to be complete in Spring 2021. Then the 1100-ton bridge skeleton will be rolled across Lot 22 to Second Avenue into its final position over I-94 using Self-propelled Mobile Transports (SPMTs). SPMTs are multi-axle rolling platforms that can move the heaviest loads. They can be operated mechanically or remotely.
Second Avenue vehicular traffic will be detoured to Woodward Avenue and pedestrian traffic will be detoured to Cass Avenue.
The new bridge is expected to open to traffic in Fall 2021.

About the I-94 Advanced Bridges Project

The I-94 advanced bridges project is part of the I-94 modernization project that entails reconstructing 6.7 miles of I-94 in Detroit from the I-94/I-96 interchange to east of Conner Avenue.
The goal is to rebuild bridges that are in the poorest condition now in a manner that will accommodate the future freeway design.
To date, seven bridges have been completed and four will be reconstructed in 2020. For more information about the advanced bridges project, visit I94Detroit.org or follow us on Facebook at www.facebook.com/I94Detroit or on Twitter at www.twitter.com/I94Detroit.