The I-94 Modernization Project is rebuilding 70+ bridges that are in the poorest condition in a manner that will accommodate the future freeway design. The new bridges will provide broad mobility access for pedestrians, cyclists and motorized vehicles to meet the needs of residents and connect Detroit's many neighborhoods.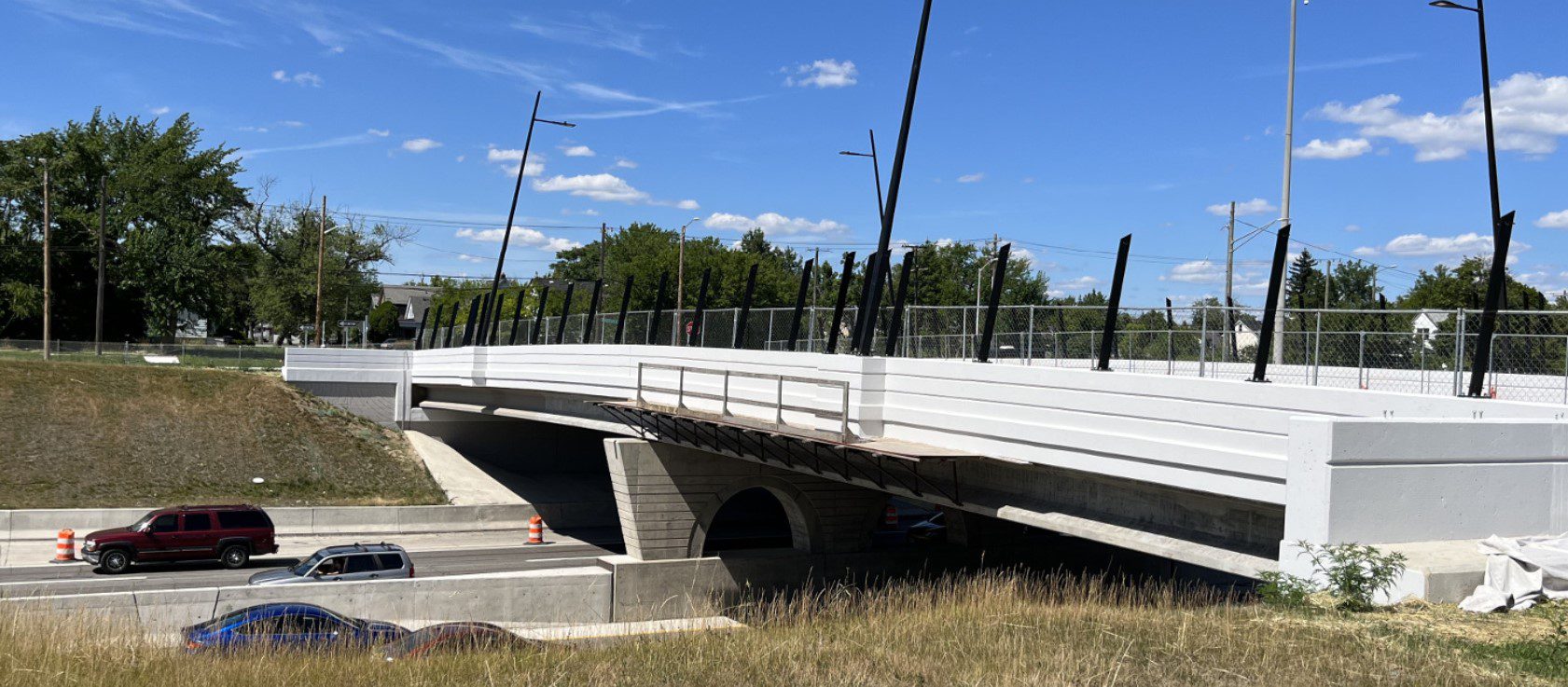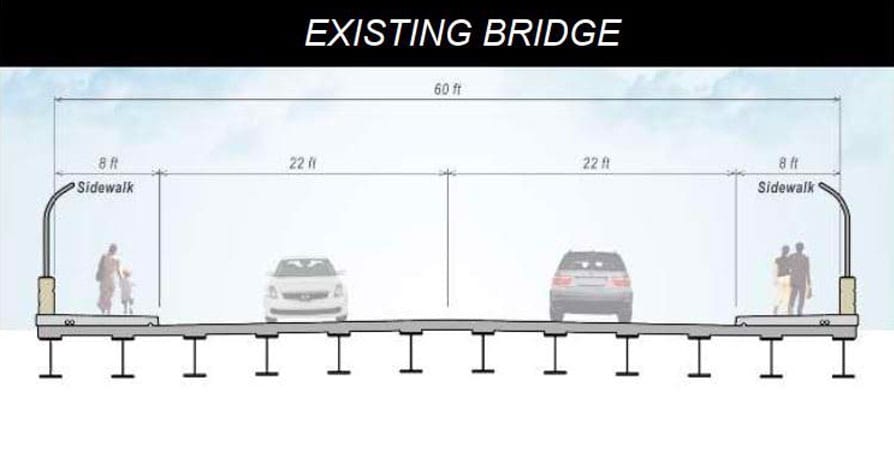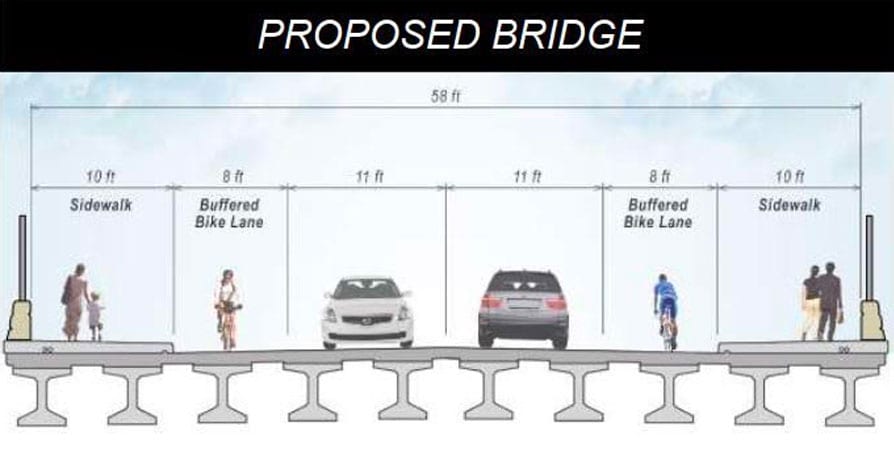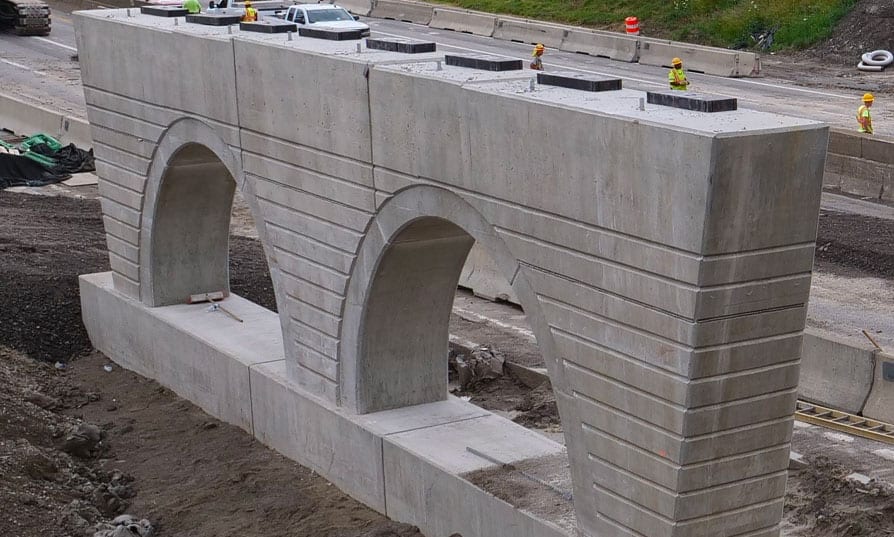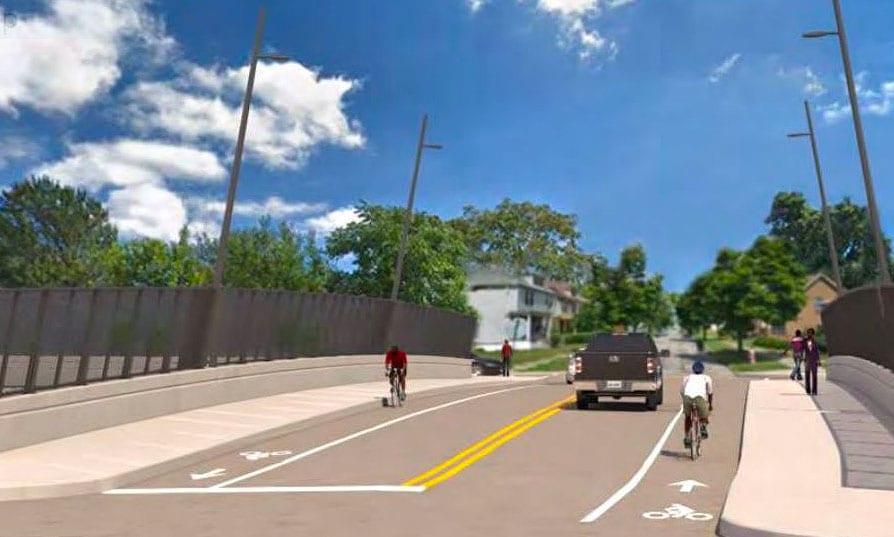 One car lane in each direction
Wide sidewalks with protective barriers and ornamental railings
Pedestrian lighting
Bridge piers model the barrel arch design and integrate the Constellation Pattern on its walls. The panels highlight the Underground Railroad's orientation of the heavens and the North Star.

Demolished:

April 8-22, 2022

Open to Traffic:

Spring 2023
Constuction Detour:

NB Frontenac

Vehicular Traffic: WB Lambert Ave to NB Concord St to EB Harper Ave
Pedestrian Traffic: WB Miles St to NB Helen St to WB I-94 Service Dr to NB Concord St to EB Harper Ave

SB Frontenac

Vehicular Traffic: WB Harper Ave to SB Concord St to WB Lambert Ave
Pedestrian Traffic: WB Harper Ave to SB Concord St to EB I-94 Service Dr to SB Helen St to EB Miles St

WB I-94 Entrance Ramp

Vehicular Traffic: NB Van Dyke to WB Harper Ave to WB I-94 Entrance Ramp

Demolished:

Feb 19 - 22, 2021

Open to Traffic:

Summer 2022
Constuction Detour:

NB Burns

Vehicular Traffic: WB Lambert Ave to NB Van Dyke Ave to EB Harper Ave
Pedestrian Traffic: WB Lambert Ave to NB Seneca St to WB I-94 Service Dr to NB Van Dyke Ave to EB Harper Ave

SB Burns

Vehicular Traffic: EB Harper Ave to SB McClellan Ave to SW Gratiot Ave
Pedestrian Traffic: WB Harper Ave to SB Van Dyke Ave to EB I-94 Service Dr to SB Seneca to EB Lambert Ave

EB I-94 Entrance Ramp

SB Van Dyke Vehicular Traffic: EB Harper Ave to SW Gratiot to EB I-94 Entrance Ramp
NB Van Dyke Pedestrian Traffic: NE Gratiot Ave to EB I-94 Entrance Ramp

Demolished:

Feb 26 - March 1, 2021

Open to Traffic:

Summer 2022
Constuction Detour:

Cadillac Ave bridge demolition requires closing I-94 in Detroit

What: Demolition work will close all lanes on I-94 between I-75 and Conner Ave

When: Friday, March 12, 9 pm through Monday, March 15, 5 am

Why: MDOT is replacing the Cadillac Ave overpass above I-94, originally built in 1957.

Detours

WB: Eight Mile to SB Gratiot Ave, WB Gratiot Connector, NB I-75, back to WB I-94. One lane of WB I-94 will be open for local traffic up to Conner Ave. All entrance ramps to WB I-94 will be closed from Chalmers to Chene St.
EB: SB I-75, EB Gratiot Connector, NB Gratiot Ave, EB Eight Mile, back to EB I-94. All entrance ramps to EB I-94 will be closed from I-96 to Gratiot Ave.

Ramps closed throughout construction:

Gratiot Ave entrance ramp to EB I-94
EB I-94 exit to French Rd
French Rd entrance ramp to WB I-94

Demolished:

March 12-15, 2021

Open to Traffic:

Summer 2022