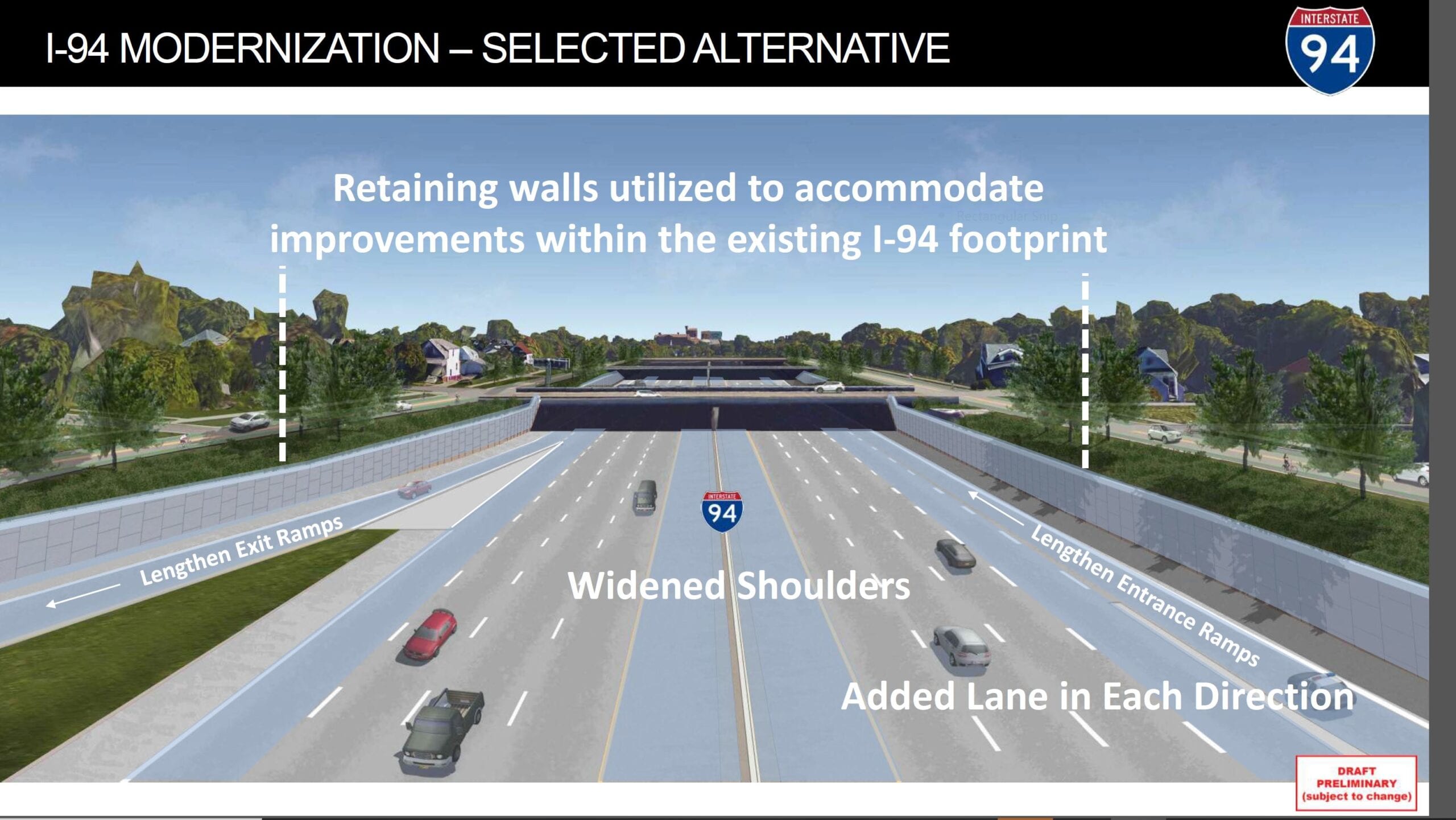 On August 13, 2020, The Michigan Department of Transportation (MDOT) held two public meetings, announcing details of the I-94 Modernization Combined Final Supplemental Environmental Impact Statement (FSEIS) and Record of Decision (ROD).
The document explains the basis for the selected alternative and defines several measures that will be incorporated into the project.
Issuance of the ROD will allow MDOT to proceed with final design engineering, property acquisition, and construction. Currently, major roadwork is expected to begin in 2023.
To view/download more information:
The Michigan Department of Transportation (MDOT) Continues to meet with several stakeholders to review and discuss the I-94 Modernization Project. In addition to the public meetings, there are other ways to learn more about this project as outlined below.
I-94 Website
WHAT
The latest project information will be maintained on the project website at i94detroit.org
GET INVOLVED
Go to the project website at i94detroit.org to review available materials and click the link to i94detroit@gmail.com to provide MDOT with your comments.
U.S. Mail
WHAT
Project stakeholders within a quarter-mile of the project limits will periodically receive public meeting invitations, flyers, newsletters and information about upcoming construction as new information is available.
You can also send comments about the project by mail.
GET INVOLVED
Send your written comments to: MDOT I-94 Project Office, 3031 West Grand Boulevard, Suite 236, Detroit, MI 48202
I-94 Stakeholder Mailing List
WHAT
The I-94 stakeholder mailing list includes people who have attended an I-94 public meeting or expressed interest in the project. List members receive email notifications about upcoming I-94 public meetings and the e-version of the I-94 Project Update.
GET INVOLVED
Click here to sign up for the mailing list.