Cass Avenue Bridge Public Art Community Forum 2
Artist Cliff Garten and the I-94 modernization project team will meet with you to collaborate on creating public art for the Cass Avenue bridge in Midtown. 
This is the second of two community forums.
Thursday, September 21, 2023
5:00-7:00 p.m.
Carhartt
5800 Cass Avenue
Detroit MI, 48202
For more information:
Bradleigh Merrill, Event Contact
Terry Stepanski, MDOT Project Manager
Accommodations
Attendees who require mobility, visual, hearing, written or other assistance for effective participation should contact Orlando Curry at
517-241-7462
or
[email protected]
, preferably at least five business days prior to the scheduled meeting. Requests made after this timeframe will be evaluated and honored to the extent possible.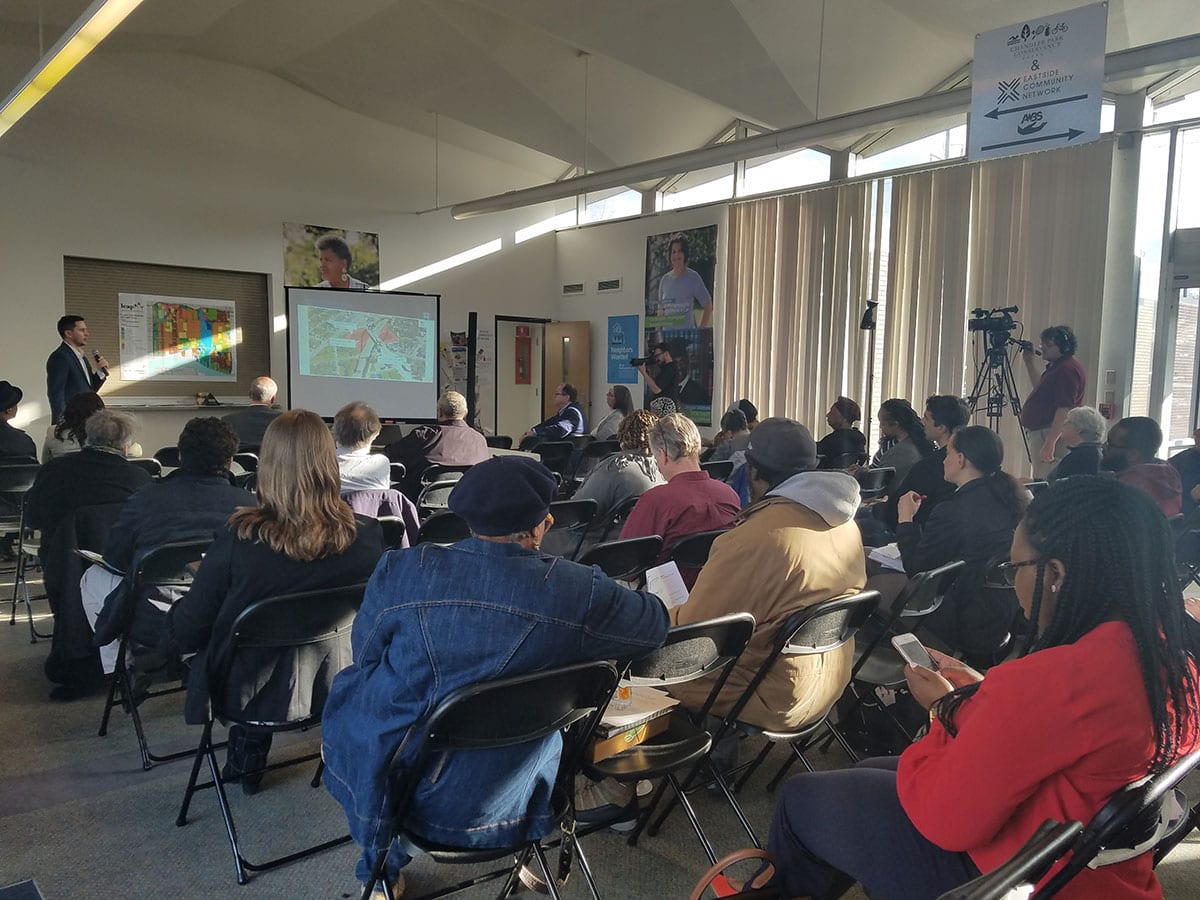 Video Presentations:  Virtual Public Meetings
The Michigan Department of Transportation (MDOT) holds meetings with the public to review and discuss I-94 Modernization Project plans for upcoming road and bridge construction throughout the year.
Did you miss a presentation? Click on a link below to view and hear the discussion:
March 15, 2023, 11:30 am, Seminole, Beaubien, and McClellan Bridges:
https://youtu.be/NezV_5TUhSs
June 16, 2022, 6 pm, Second Ave Bridge:
https://youtu.be/wbuaWcF30pA
Jan 22, 2022, 6 pm: Grand River Ave Bridge:                                                                 https://bit.ly/3KV0yCW
The Michigan Department of Transportation (MDOT) continues to meet with stakeholders to review and discuss the I-94 Modernization Project. In addition to the public meetings, there are other ways to learn more about this project as outlined below.
I-94 Website
WHAT
The latest project information will be maintained on the project website at i94detroit.org
GET INVOLVED
Go to the project website at i94detroit.org to review available materials and click the link to [email protected] to provide MDOT with your comments.
U.S. Mail
WHAT
Project stakeholders within a quarter-mile of the project limits will periodically receive public meeting invitations, flyers, newsletters and information about upcoming construction as new information is available.
You can also send comments about the project by mail.
GET INVOLVED
Send your written comments to: MDOT I-94 Project Office, 3031 West Grand Boulevard, Suite 236, Detroit, MI 48202
I-94 Stakeholder Mailing List
WHAT
The I-94 stakeholder mailing list includes people who have attended an I-94 public meeting or expressed interest in the project. List members receive email notifications about upcoming I-94 public meetings and the e-version of the I-94 Project Update.
GET INVOLVED
Click here to sign up for the mailing list.