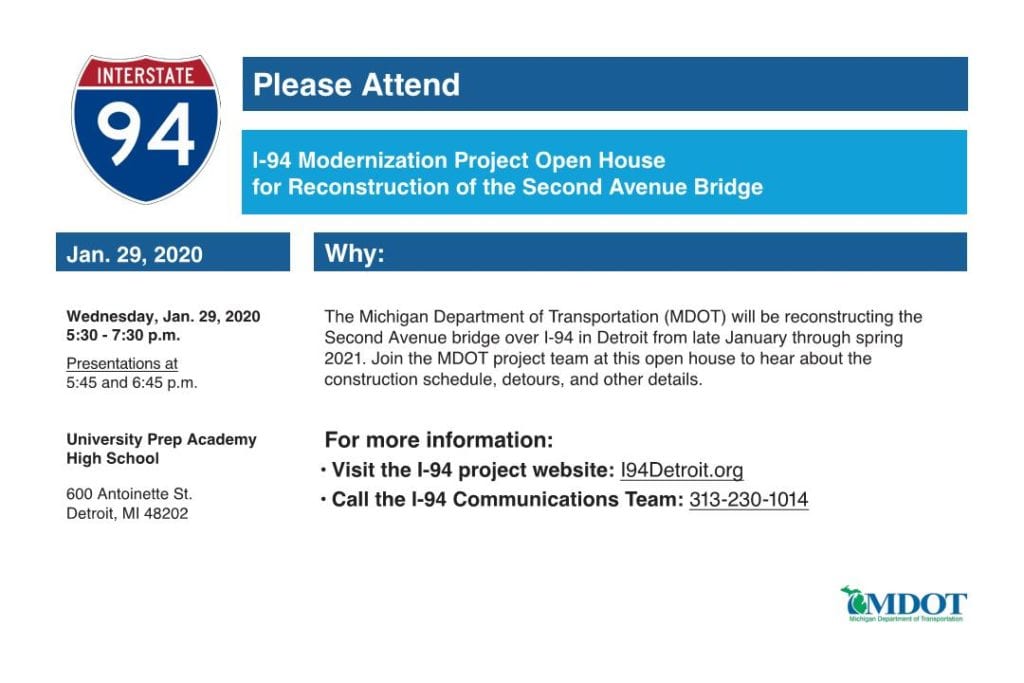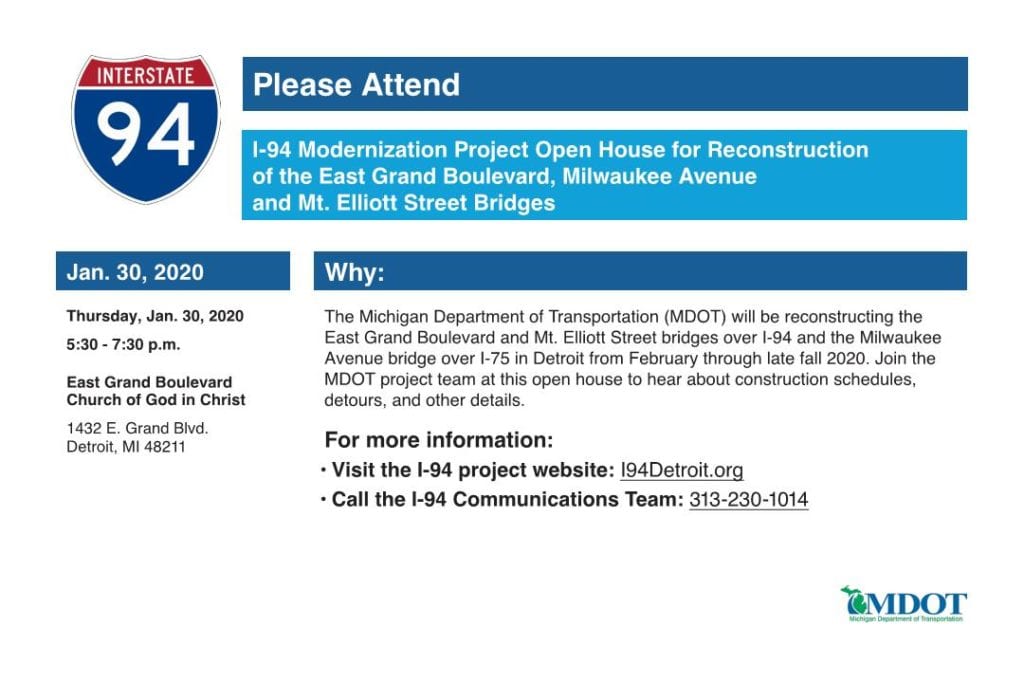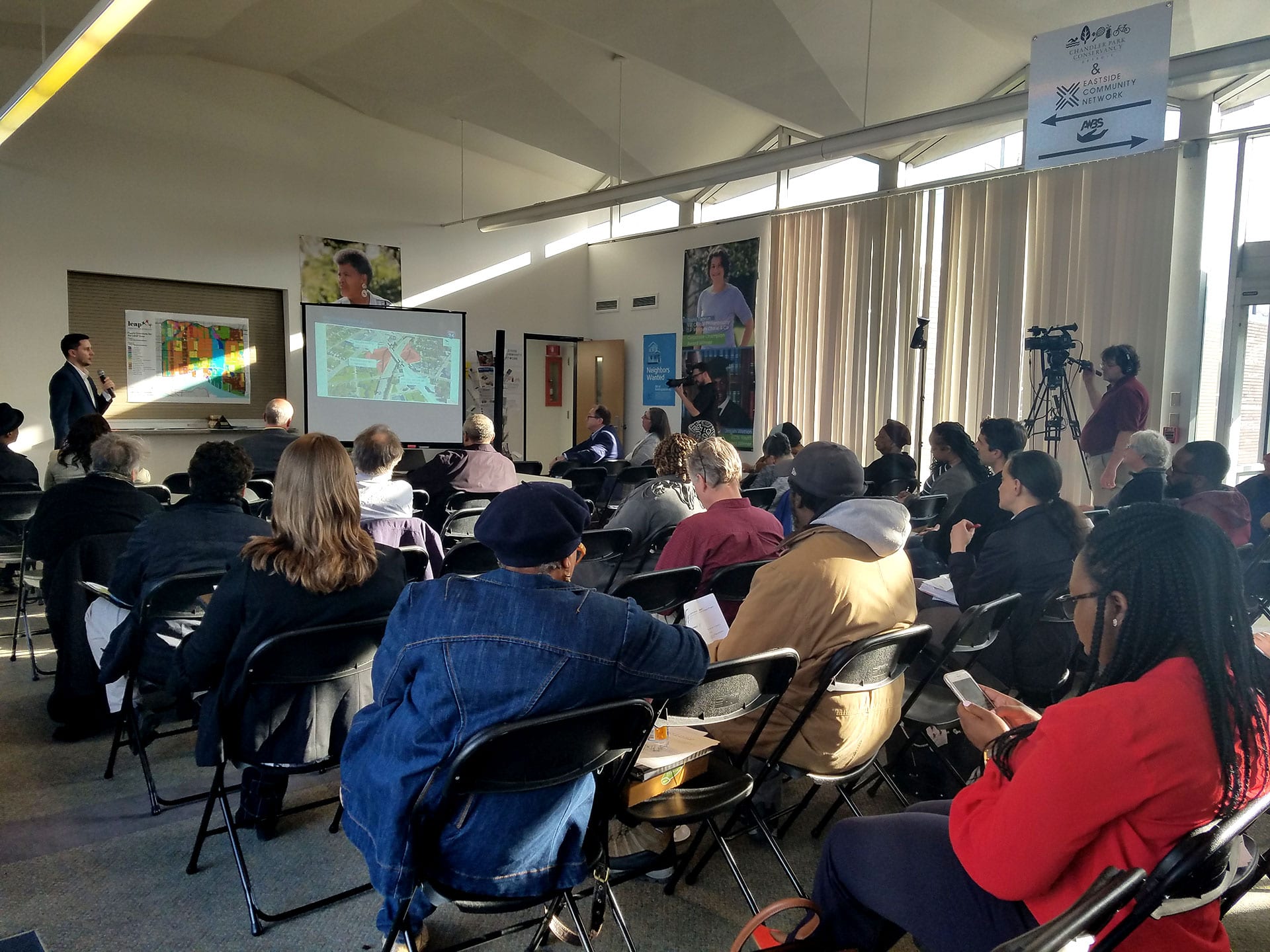 I-94 Resident Roundtables
WHAT
The I-94 project team will be attending community meetings and events in neighborhoods along the I-94 corridor to host I-94 Resident Roundtables. These sessions are designed especially for people living in and around the project area. You'll have the opportunity to learn more about the project and give your input about the proposed modifications directly to the I-94 team members.
GET INVOLVED
Come to one of the I-94 Resident Roundtables at a community meeting or event in your neighborhood. As roundtables are scheduled, MDOT will post the information in local media, on social media, the I-94 website, community group websites, and other sources.
Invite us to a community function in your neighborhood. If you have a planned community, block club or organization meeting, we want to come and hear your thoughts and/or concerns. Contact the I-94 team at 313-230-1014 or i94Detroit@gmail.com.
I-94 Website
WHAT
The latest project information will be maintained on the project website at i94detroit.org
GET INVOLVED
Go to the project website at i94detroit.org to review available materials and click the link to i94detroit@gmail.com to provide MDOT with your comments.
U.S. Mail
WHAT
Project stakeholders within a quarter-mile of the project limits will periodically receive public meeting invitations, flyers, newsletters and information about upcoming construction as new information is available.
You can also send comments about the project by mail.
GET INVOLVED
Send your written comments to: MDOT I-94 Project Office, 3031 West Grand Boulevard, Suite 236, Detroit, MI 48202
I-94 Stakeholder Mailing List
WHAT
The I-94 stakeholder mailing list includes people who have attended an I-94 public meeting or expressed interest in the project. List members receive email notifications about upcoming I-94 Resident Roundtables, public meetings and hearings and the e-version of the I-94 Project Update.
GET INVOLVED
Click here to sign up for the mailing list.