Detours and Traffic Updates
Traffic Updates

This weekend on I-94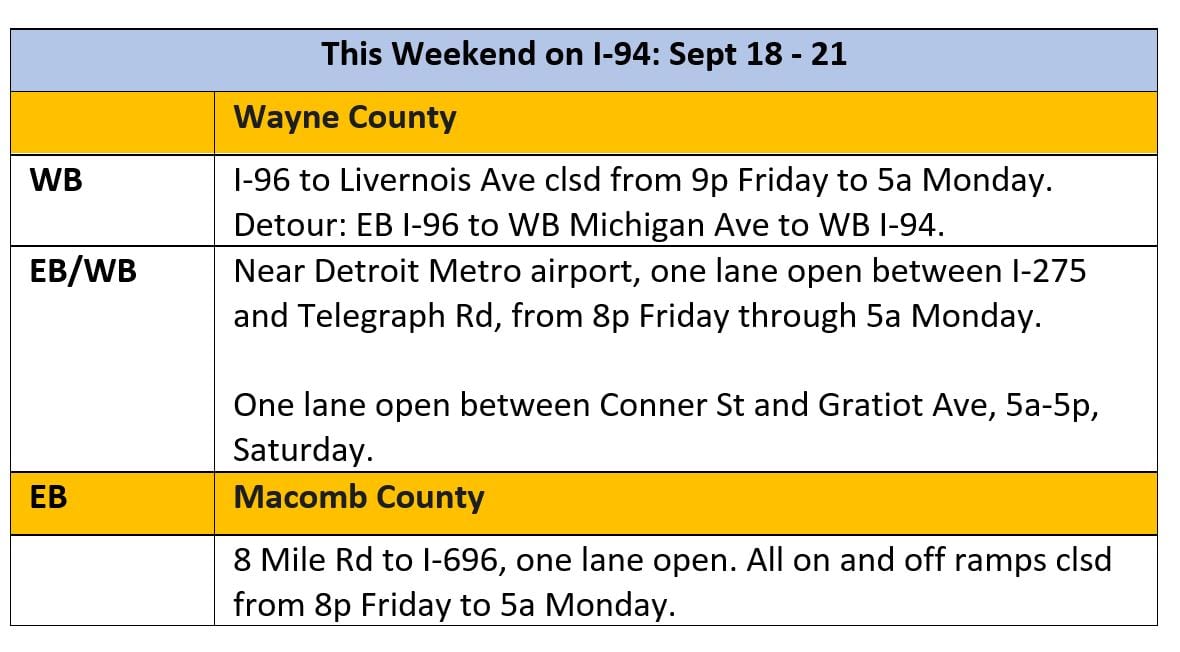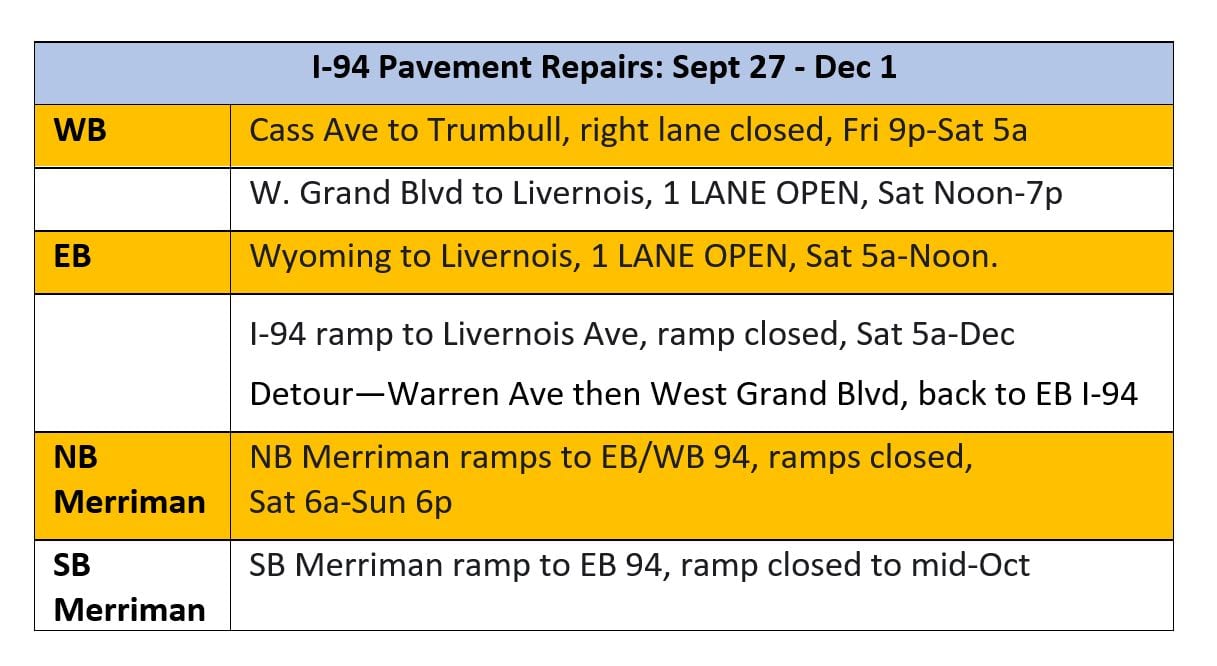 Closed Through Late Fall 2019
The eastbound I-94 ramp to northbound M-10 (Lodge Freeway) is closed through late Fall 2019. The ramp closure is needed to replace the barrier wall on the ramp, along with structural and pavement repairs. Also, the westbound I-94 right lane under the M-10 ramp will close nightly starting at 9 p.m. and ending by 5 a.m. the following morning. Ramp traffic will be detoured to northbound I-75 then westbound M-8 (Davison Freeway) back to northbound M-10.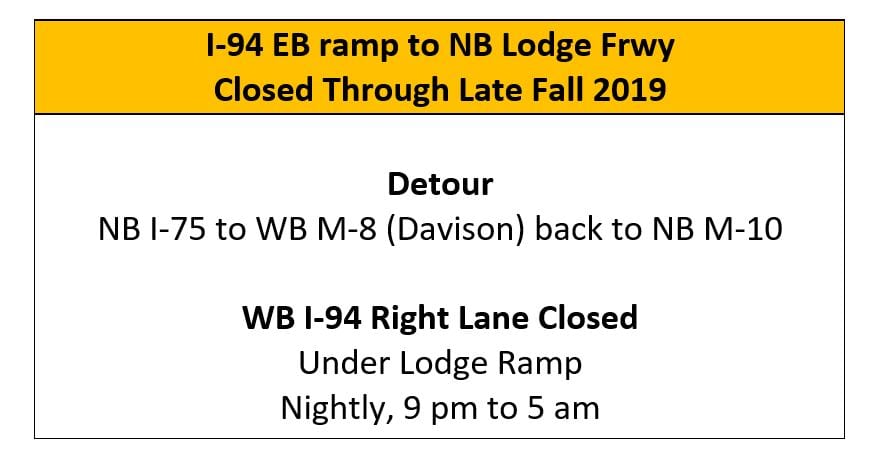 Brush St. Bridge Ramps Closed Through November
The northbound and southbound I-75 ramps to westbound I-94 in Detroit are closed for the remainder of the construction season in conjunction with the Brush Street overpass replacement. The ramp closures are needed for safety reasons due to their proximity to the Brush Street bridge and are expected to reopen in November.

Concord St and French Rd Bridges
The Concord Street and French Road bridges were demolished March 29-31, 2019. Construction of the new bridges are underway. Click here for ongoing road closures and detours through November, 2019.
Concord St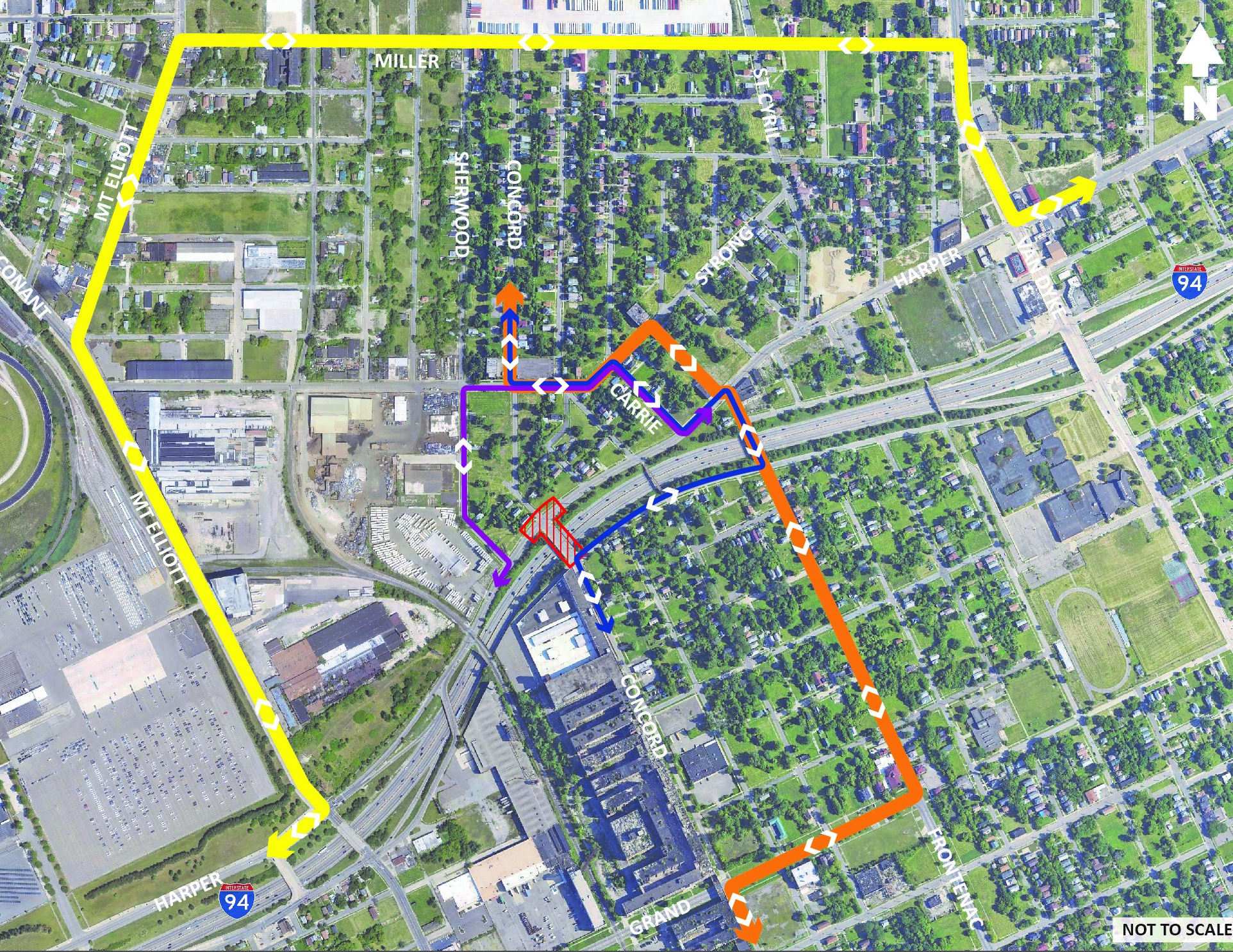 French Rd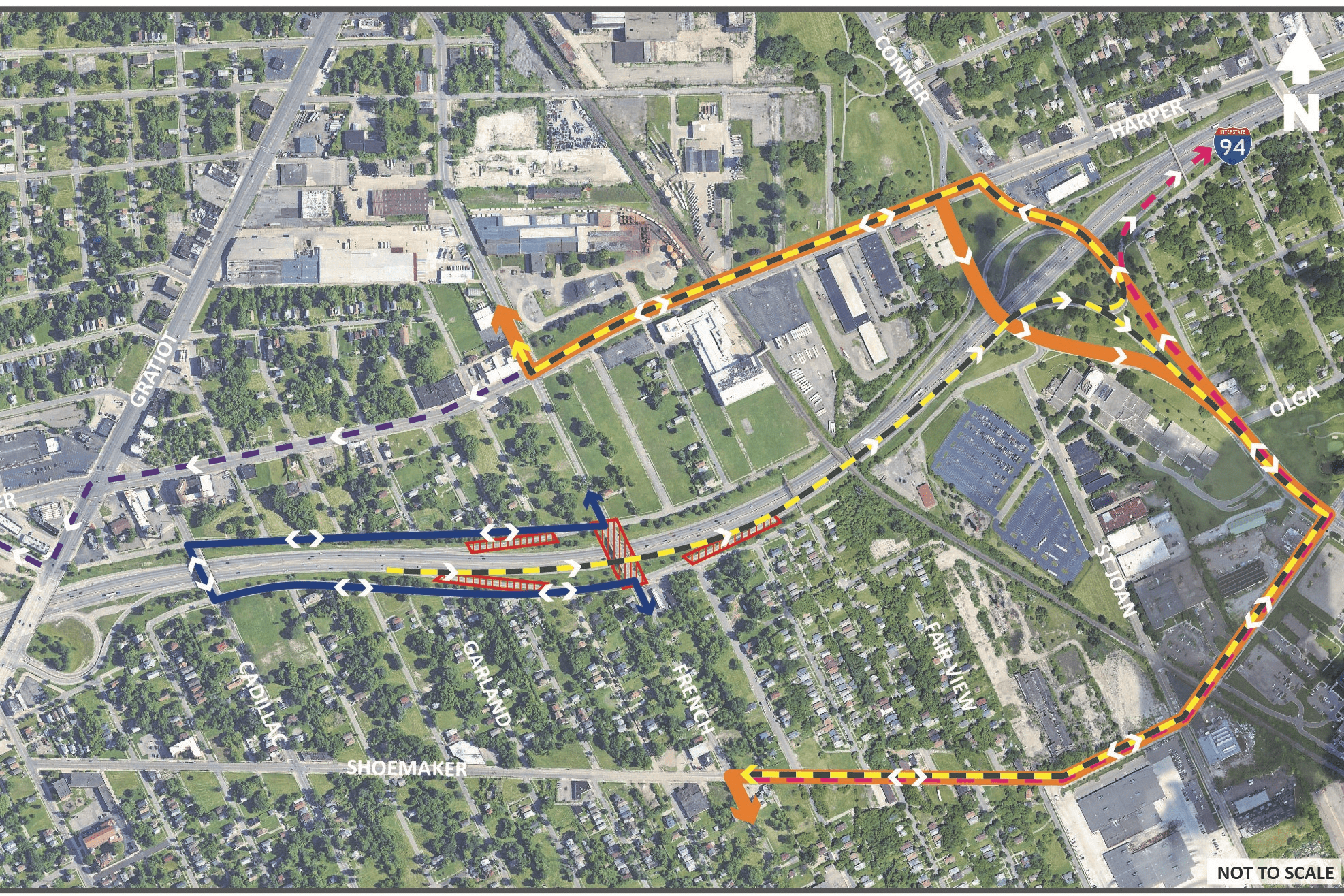 Click here for ongoing road closures and detours from April to November, 2019.