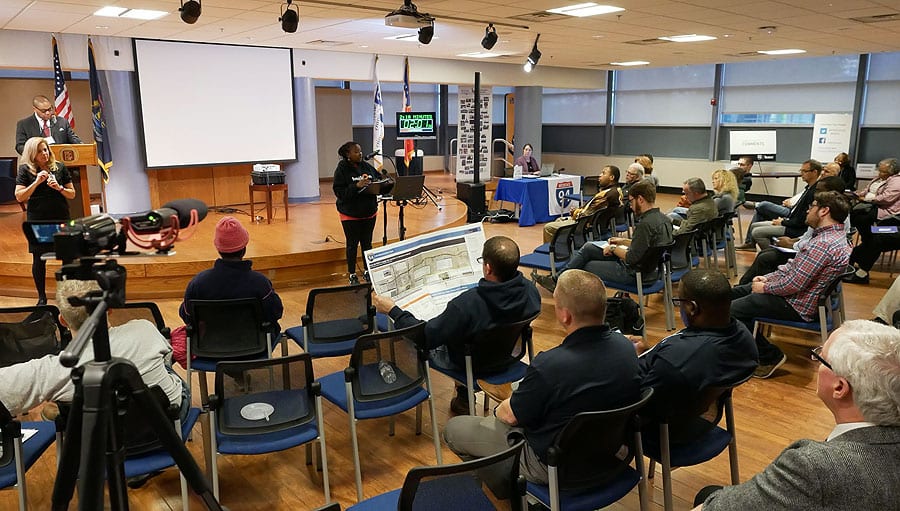 To view/download the DSEIS, click on the links below.
The Michigan Department of Transportation (MDOT) has released for public review and comment a Draft Supplemental Environmental Impact Statement (DSEIS) and Section 4(f) Evaluation for the proposed modernization of I-94 in the city of Detroit. The project is located east of the I-94/I-96 interchange to east of Conner Avenue, along M-10 from Martin Luther King, Jr. Boulevard to Seward Avenue, and along I-75 from Warren Avenue to Custer Street, in Wayne County.
The purpose of the project is to improve safety, capacity, local connectivity and condition of the I-94 roadway, service drives, bridges, and interchanges between I-96 and Conner Avenue. This project is needed to address structural and operational deficiencies on I-94 in Detroit. Pending approval of the SEIS, major roadwork is expected to start in 2023.
MDOT will hold a public hearing on Thursday, October 10, 2019, to receive comments on the DSEIS and will provide more detailed information on the hearing as the date approaches.
The DSEIS describes and analyzes construction alternatives and the measures taken to minimize harm to social, economic and environmental resources in the project area. MDOT will be taking comments on the DSEIS through Monday, October 28, 2019, and is seeking comments from the public which are focused on the design modifications described within the DSEIS.